CHISEN® Tools
Professional manufactuer of Hardware & Hand Tools.
CHISEN® Tools
Suzhou CHISEN TOOLS Co., LTD is a professional manufacturer and supplier of hand tools based in China. Since then we have expanded our market year by year to where we now have customers in many countries around the world.
There are about 60 employees in our factory and most of them are working in the factory area of around 1000 square meters. We produce a wide variety of hand tools, including wood chisel, combination pliers, long nose pliers, diagonal cutting pliers, locking grip pliers, electrician knife, aviation snips etc. Those hand tools are of good quality, are popular with customers, and sell well. Our total production is average 1 million pieces per year, 80% for export and 20% for the domestic market. Our products and OEM brands have been exported to the United States, Canada, Europe, Australia, Japan, Korea, and some other countries in South East Asia and Africa. Keeping dedicating ourselves to the hand tools manufacturing, CHISEN is your reliable business partner of hand tools.
Being honest and farsighted, CHISEN TOOLS is committed to achieving the highest standards of service and meeting the needs of international businesses through acceptable pricing, controllable quality, and reliable delivery.
You are highly welcome to contact us via telephone, fax, E-mail or come to visit us from the following contact information.
OUR CULTURE
As a company we continually change and grow in order to become more efficient and affective in providing customers with the best hardware manufacturing experience possible. We always want to listen to our customers to improve and stay relevant to their needs. In today's ultra-competitive retail market, we work hard to differentiate ourselves from our competitors.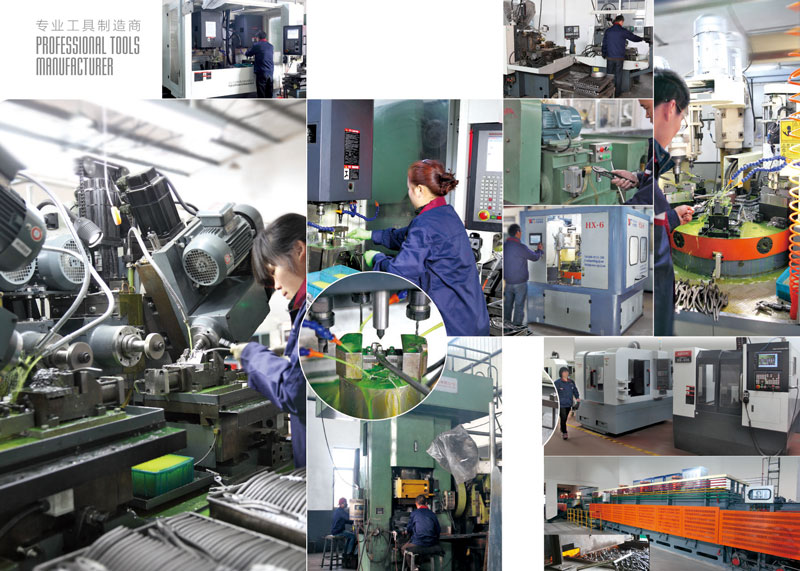 We have 8 production lines for manufacturing Pliers, and other Hardware tools.
We will attend the National Hardware Show 2019 (NHS) in Las Veges, USA. Our company's booth Number is 1444, and the show date is May 7~9, 2019.
Stable Quality
Being China's leading manufacturer in hardare & tools industry, CHISEN has over 20 years experience. Each hardware & tools we made is good quality & durable. That's the reason why our clients choose us as their reliable supplier.
Factory Price
As a China-based Hardware & Tools factory, we have many trade company as our clients. When importers & distributors are sourcing with us, we'll provide the most competitive prices in the market to support our partners win their market.
Fast Delivery
After long years development and service of many great clients, we have good order manage system. Also, our production line assures both quality and quantity, So no matter the samples or order, it will be delivered faster.
Small MOQ
As we know, the general Minimum Order Quantity always up to 1200pcs or more. But most of our hardware tools can offer flexible MOQ for our clients. So it can be easier for you to handle different situation.
Eco-Friendly
Our hardware tools not only with good quality, but it's also eco-friendly. All the materials of hardware tools we used passed various testing. And it does not release any chemicals. So you don't need to worry about import issues when you are sourcing with us.
Wide Option
We have hundreds type of hardware tools, you can choose the existing style we have, or send us hardware image or drawing you want. Any ODM OEM service is welcome. So you will have a wide option.
CHISEN's Quality Control Process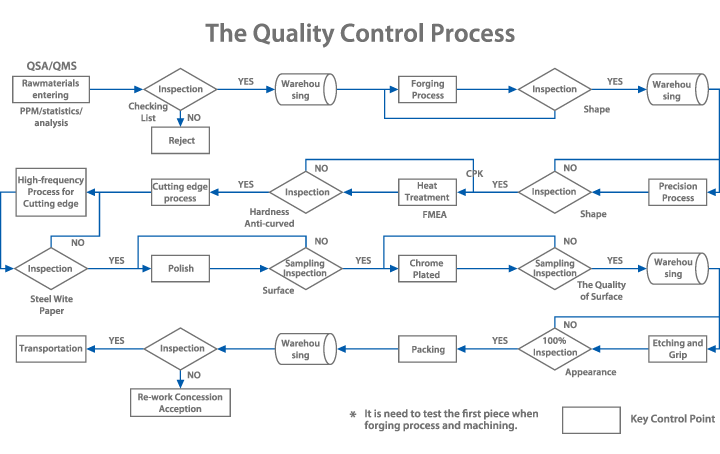 CNC Milling Machine with Four Workstation for Cutting Edge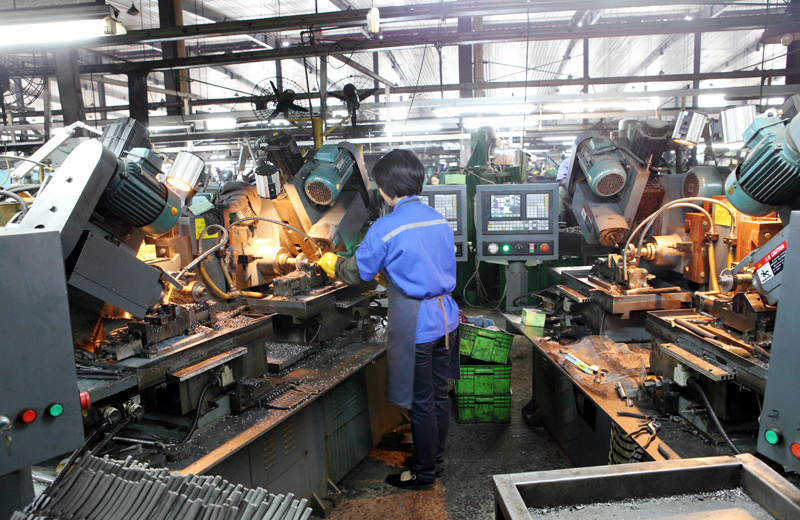 Spheroidizing Furnace