Lure Fishing Pliers
Lure Fishing Pliers, Fishing Pliers, Fishing Tackle Pliers, Fishing Lure Split Ring Pliers, Saltwater Fishing Pliers,
Aluminum Fishing Pliers, Bite Fishing Pliers, Fishing Tools, Universal Fishing Pliers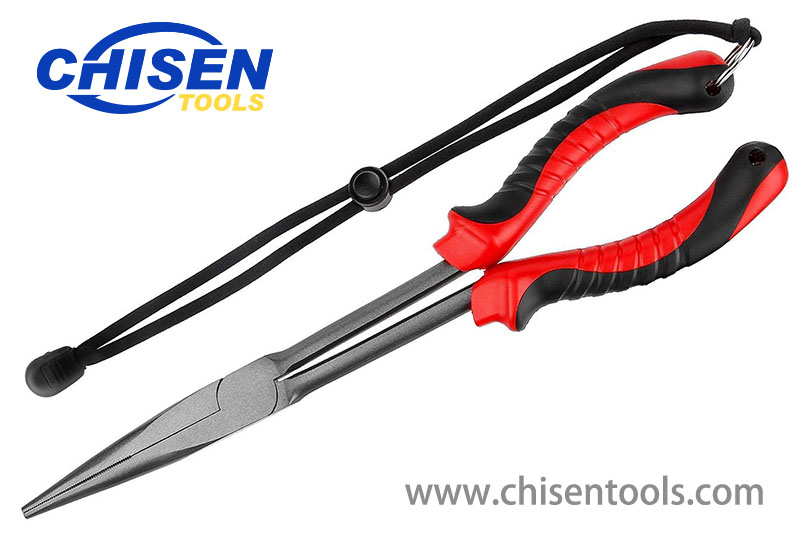 Curved Long Reach Fishing Pliers
Artical No.: CS14006
Optional Size: 11" 16"
Material: Carbon Steel
Optional Surface Finishing: Teflon Coated, Fine Polished, Blacked, Chrome Plated, Nickel Plated, Peal Nickel Plated, PTFE Plated, etc.
Features: This 11 inch long reach and bent nose fishing pliers designed for deep hook remove; PTFE plated carbon steel construction for years of rust resistant service; The soft but textures grips for a secure hand while digging deep to save your lure; A hand string contact you hand for non lost again.