Lure Fishing Pliers
Lure Fishing Pliers, Fishing Pliers, Fishing Tackle Pliers, Fishing Lure Split Ring Pliers, Saltwater Fishing Pliers,
Aluminum Fishing Pliers, Bite Fishing Pliers, Fishing Tools, Universal Fishing Pliers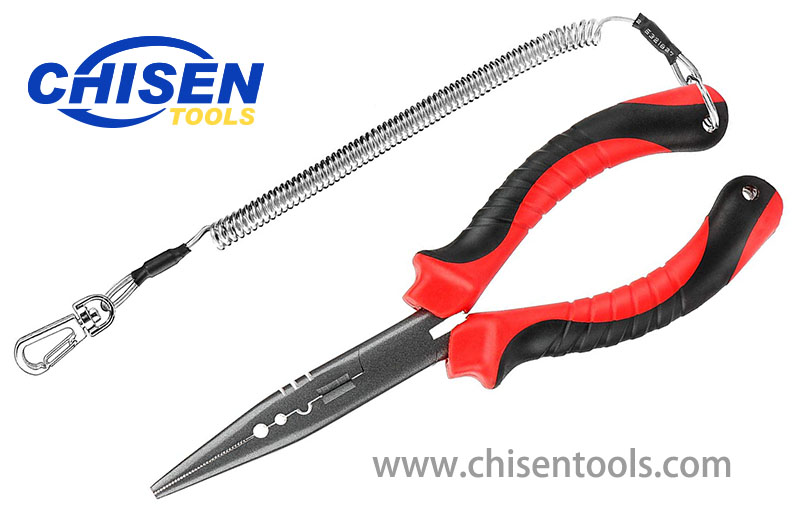 Fisherman's Fishing Pliers
Artical No.: CS14001
Optional Size: 6" 7" 8" 9"
Optional Material: Carbon Steel, Chromium-vanadium Steel
Optional Surface Finishing: Teflon Coated, Fine Polished, Blacked, Chrome Plated, Nickel Plated, Peal Nickel Plated, PTFE Plated, etc.
Features: Casted and long reach fishing pliers, remove the hook firmly;Handy for grip and twist, easy to apply force; Features spilt ring tip, built-in mono cutters, crimping slots, and lure tuning slots;Nylon sheath and coiled lanyard included for easy carry and use.