Lure Fishing Pliers
Lure Fishing Pliers, Fishing Pliers, Fishing Tackle Pliers, Fishing Lure Split Ring Pliers, Saltwater Fishing Pliers,
Aluminum Fishing Pliers, Bite Fishing Pliers, Fishing Tools, Universal Fishing Pliers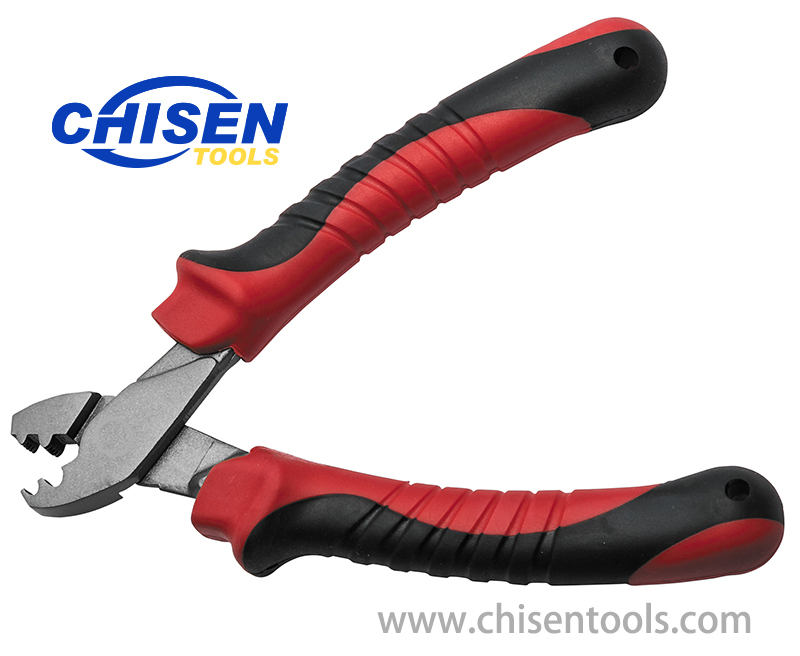 Fishing Crimping Pliers
Artical No.: CS14003
Optional Size: 6"
Material: Carbon Steel, Chromium-vanadium Steel
Optional Surface Finishing: Teflon Coated, Fine Polished, Blacked, Chrome Plated, Nickel Plated, Peal Nickel Plated, Blacked Nickel Plated, etc.
Features: Comfortable nonslip grips keep pliers steady.
Just a case of lining up the crimping pliers: So a little of the crimp is showing on either side of the jaws and then one firm squeeze of the pliers should do the job.
Firmly crimped but not hurt the wire: The great thing about this tool is the six little teeth that individual pressure point on the crimp and also even when the jaws fully closed those little gap left to prevent the wire become completely crushed.
Just a classical crimper:This fishing crimping tools once again embodies how great is the lever principle. It just need 1/5 strength can achieve the desired results. The soft but textures grips, the adjustable hand lanyard secure your tools no lost again even you hand with slime.