12 pcs Wood Carving Chisel Set
12 pcs Wood Chisel Set, Wooden Handle, Wooden Box, Cr-V Steel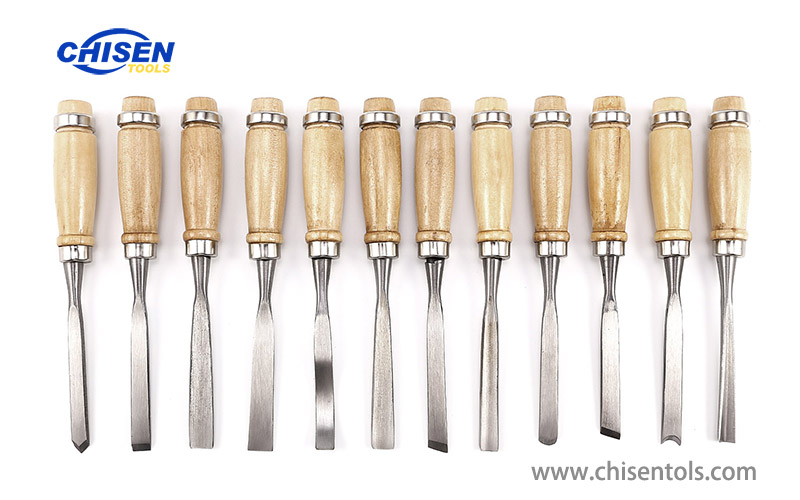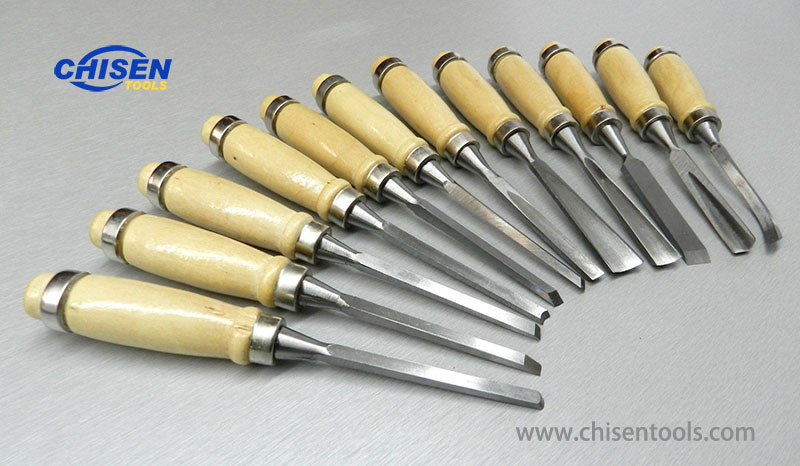 12pc Wood Carving Hand Chisel Set Woodworking Professional Lathe Gouges DIY Tool
Set comprises 1 x 12mm skew chisel, 1 x 6mm straight chisel, 1 x 13mm straight chisel, 1 x 18mm spoon gouge, 1 x 14mm v-straight parting tool, 1 x 16mm v-straight parting tool, 1 x 6mm straight gouge, 1 x 12mm bent gouge, 1 x 10mm straight gouge, 1 x 16mm straight gouge, 1 x 25mm straight gouge and 1 x 19mm bent gouge
Heat-treated, chrome vanadium steel alloy blades with narrow side bevels, wooden handles
Chisels feature plastic protective jacket to cover the sharp end of the tool to prevent; bluntness of the tool & prevent the storage pouch being damaged by the blades.
The CHISEN 12pc Chisel Set features a comprehensive range of tools ideal for a variety of woodwork and shaping tasks – from smooth precision work to more challenging carpentry applications.
Each chisel features high quality, precision ground chrome vanadium steel alloy blades – heat treated for strength and durability. Narrow side bevels provide quick and precise flattening and sharpening.
Equipped with wooden handles for comfortable use as well as safety caps that fit over the chisel ends to protect the case and chisel ends.
Set comprises:
1 x 12mm skew chisel
1 x 6mm straight chisel
1 x 13mm straight chisel
1 x 18mm spoon gouge
1 x 14mm v-straight parting tool
1 x 16mm v-straight parting tool
1 x 6mm straight gouge
1 x 12mm bent gouge
1 x 10mm straight gouge
1 x 16mm straight gouge
1 x 25mm straight gouge
1 x 19mm bent gouge