Hydraulic Cable Cutter | Hydraulic Rebar Cutter
Chinese professional manufacturer of Hydraulic Cable Cutter, Hydraulic Rebar Cutter, Hydraulic Gear Puller, Hydraulic Puller, Hydraulic Cable Lug Crimper and other Hydraulic Tools. CHISEN® from CHINA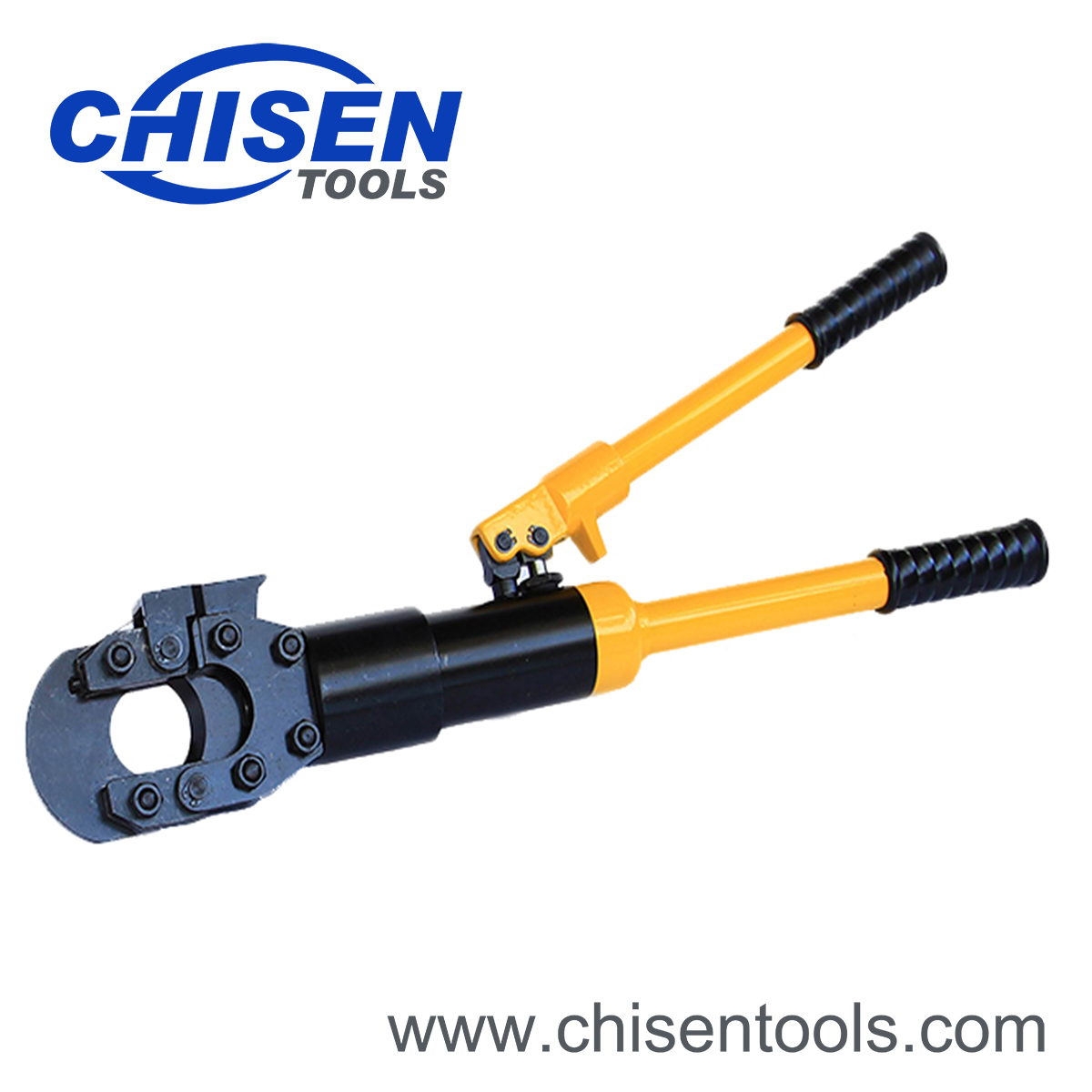 Hydraulic Cable Cutter | Hydraulic Rebar Cutter
Item No.: CS43001
Output Force: 6 Ton
Cutting Capacity: ≤Φ50mm
Weight: 3.9kg
Packaging: Plastic Case
Features:
1. Automatic pressure relief, 2-stage hydraulic system with fast feed and power stroke
2. Hand operated hydraulic cutting tool to cut Cu/Al cable up to Φ50mm
3. Internal safety valve and automatic relief
4. Flip top cutting head, easy to insert cutting target
5. Cutting head rotates 360°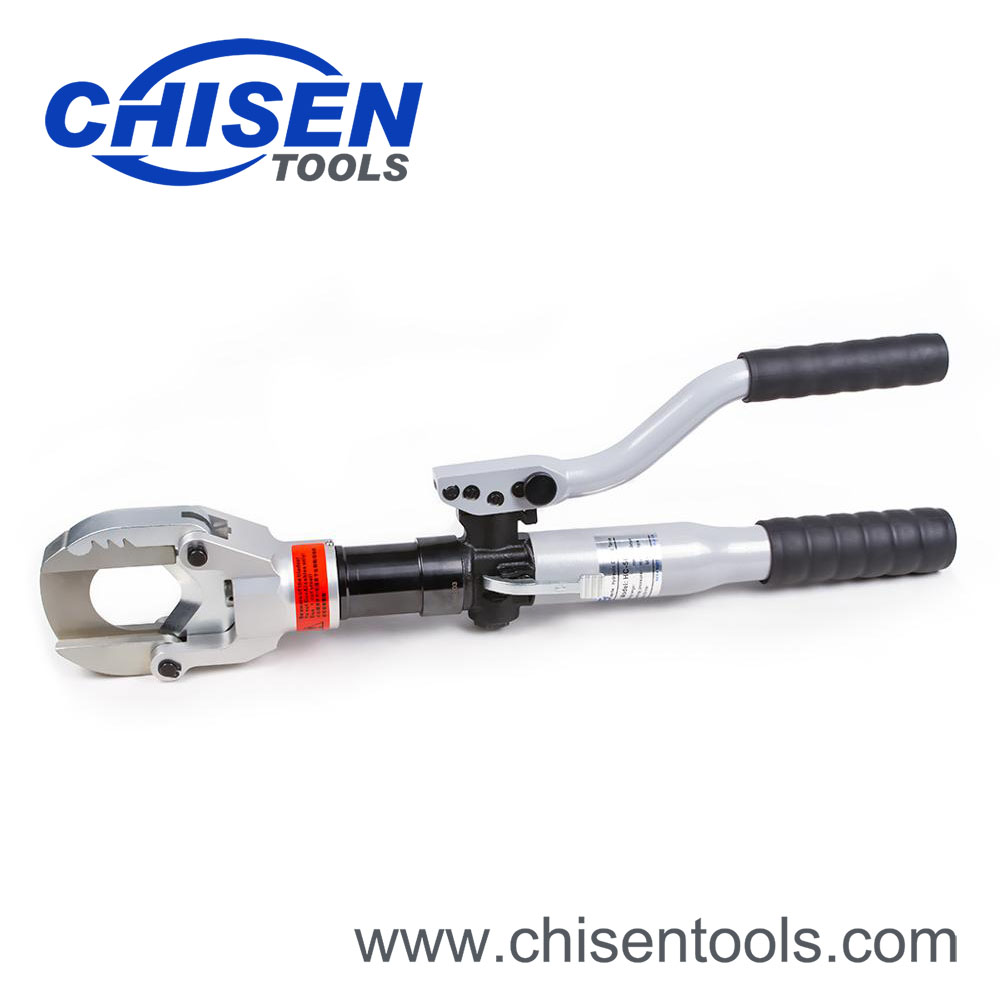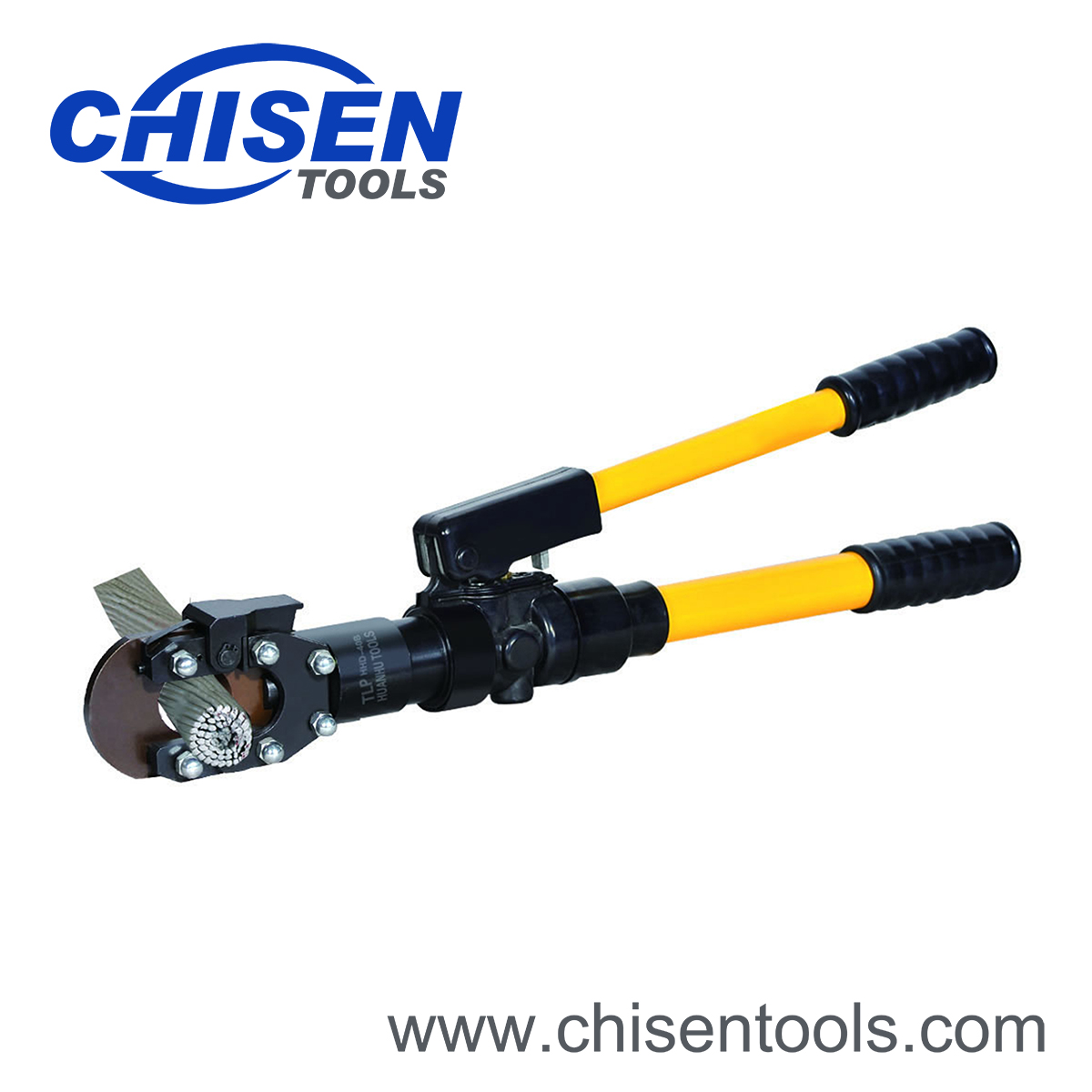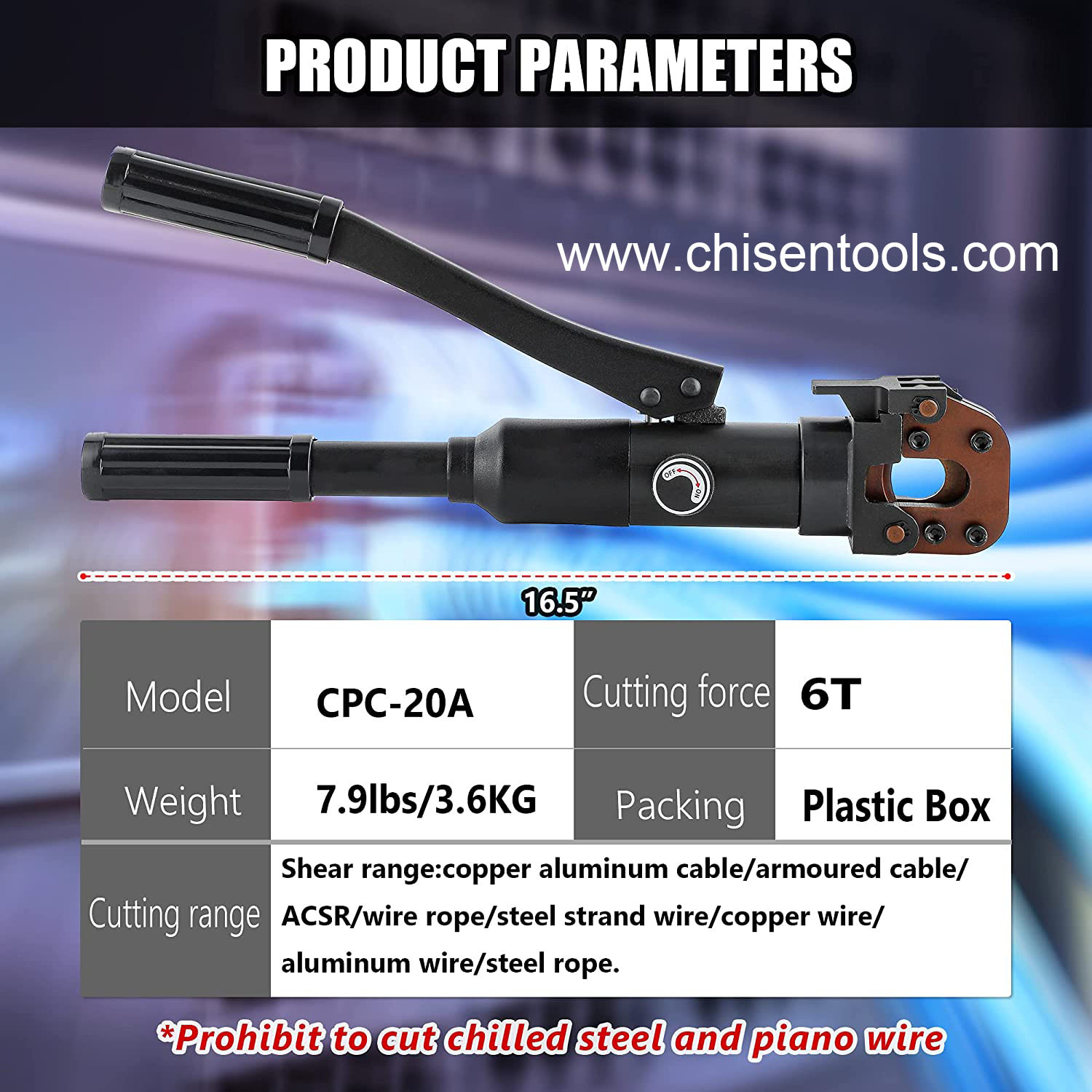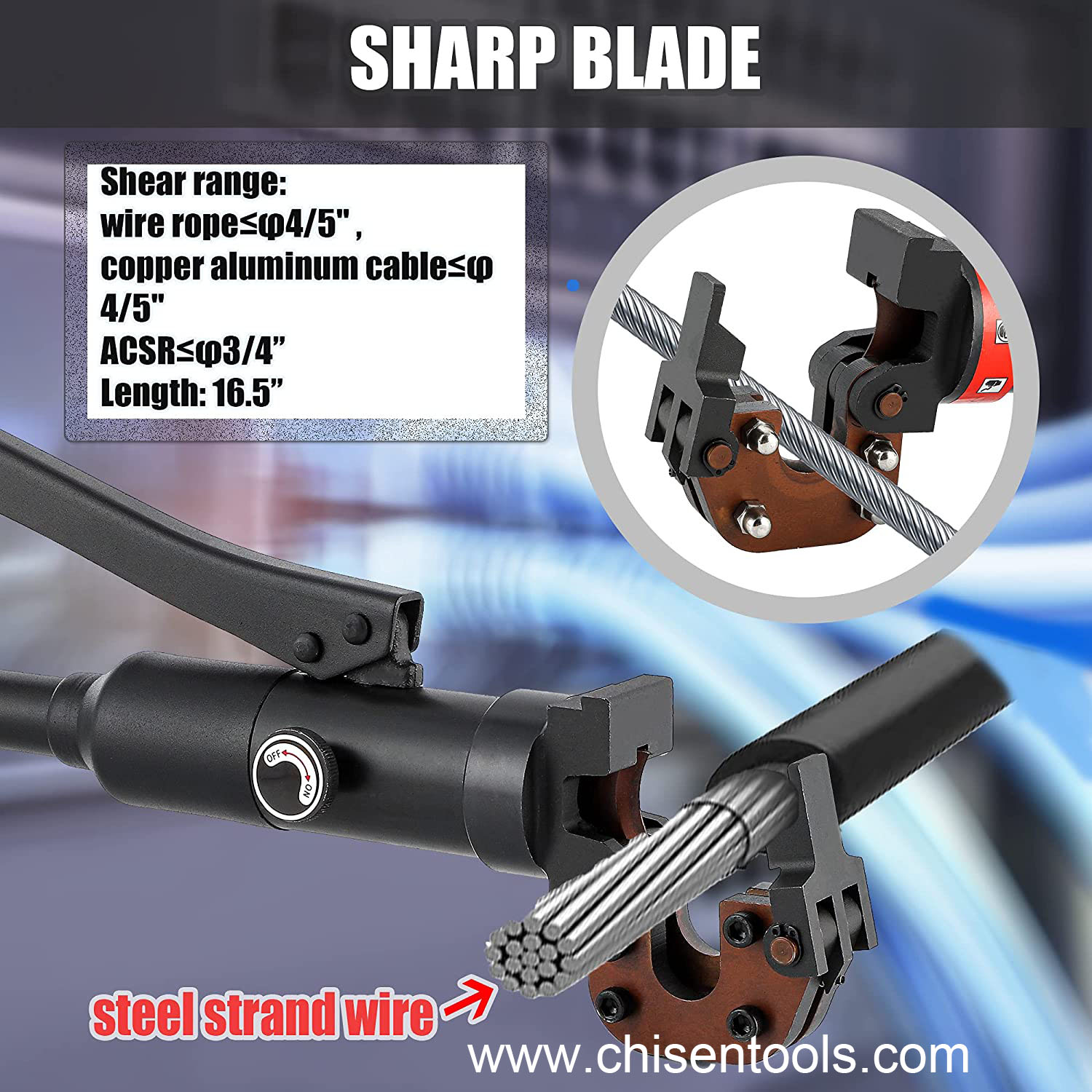 Hydraulic Cable Cutter Hydraulic Rebar Cutter Φ25/32" Steel Wire Cutter 60KN Bolt Cutter for Copper Aluminum Cable, Armoured Cable, ACSR, Wire Rope, Steel Strand Wire, Aluminum Wire
▷[HIGH CARBON ALLOY STEEL BLADE]---The Hydraulic Cable Cutter adopt high carbon alloy steel blade, high strength, and is specially used to cut copper aluminum wire and steel core aluminum stranded wire. Hook-type Knife Head is easy to open and close, and can be placed in any position. The blade can be replaced by opening the knife edge. The ASIN of the replacement blade: B07NMS6FQ5.
▷[180°ROTATABLE HEAD & 360°FLEXIBLE USE]---The head of the industrial wire shear scissor can be rotated 180 degrees to facilitate adjustment of the working angle. It can also be operated in 360°, which is especially suitable for use in unfounded places and high-altitude projects.
▷[ERGONOMICALLY DESIGNED INSULATED HANDLE+SAFETY VALVE SWITCH]---The handle of this hydraulic wire cutting tool uses a ring-shaped rubber handle to increase friction and provide a comfortable grip.Tighten (ON) when pressurizing and turn off (OFF) when releasing pressure, which is more safe and convenient.
▷[SHEAR RAGNE & WIDE RANGE OF APPLICAITONS]---This Hand Crimper Tool can be used to cut copper aluminum cable,armoured cable, ACSR, wire rope, steel strand wire, copper wire,aluminum wire, steel rope,etc. But NOT SUITABLE FOR submarine cable, screw-thread rebar, iron chain or aircraft cable. Shear range: wire rope/ copper aluminum cable≤Φ4/5" , ACSR≤Φ3/4".
▷[CUSTOMER FEEDBACK]--- "I use it to cut 5/8 steel rope and it cut LIKE BUTTER." "Cut 3/4 inch cable QUICKLY and EASILY even cut NO JAGGED or FRAYED EDGES." "Super easy to use, makes clean splices in wire rope, no frayed edges. Very solid piece of equipment, well worth the money." In addition, this hydraulic shear also comes with an shockproof plastic carrying case for easy carrying.